Thank You For Coming Movie Review : This sex comedy is funny yet impactful – In this compelling coming-of-age story, Kanika Kapoor (portrayed by Bhumi Pednekar), a 32-year-old die-hard romantic, finds herself at a crossroads after a series of failed relationships. Struggling to find a partner who can truly fulfill her desires, she begins to question her own worth, feeling like a 'defective piece' in the world of modern love. Tired of the labels society has placed upon her, she decides to take the plunge into an arranged marriage with a successful yet ordinary man.
As Kanika prepares for her engagement ceremony, she embarks on a bold journey of introspection and self-discovery. To confront her past and her longing for true intimacy, she decides to invite her ex-lovers to the ceremony, setting the stage for a night of unexpected revelations. Surrounded by those who have played pivotal roles in her romantic history, Kanika's roka (pre-engagement) event becomes a wild and boozy night filled with laughter, tears, and, ultimately, a transformative experience she never saw coming.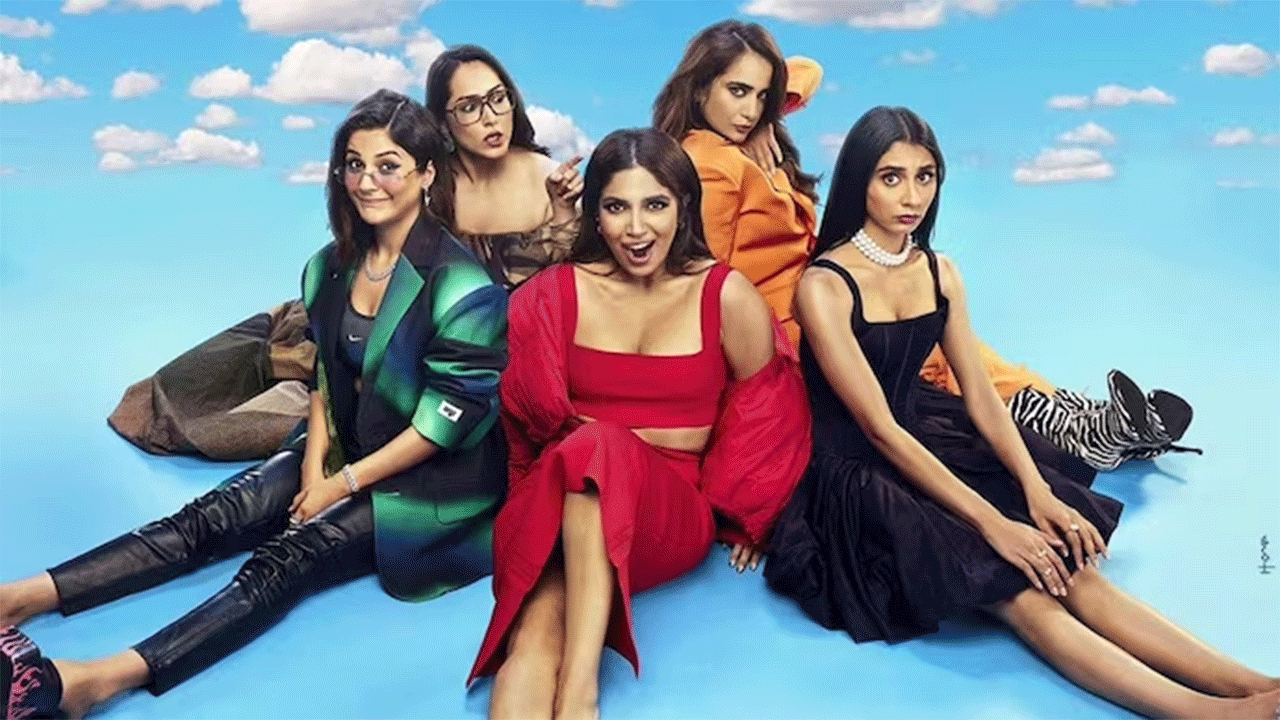 The story delves into the complexities of love, peer pressure, and societal expectations, all while addressing the rarely discussed topic of female pleasure. Kanika's quest for self-fulfillment challenges the norms and expectations placed upon women, even those who outwardly appear fiercely independent. It's a glamorous and humorous take on navigating the uncharted waters of self-love and sexual awakening.
Bhumi Pednekar shines in her role as Kanika, a woman who discovers her strength and feministic streak while grappling with self-doubt. Her supporting cast, including Dolly Singh and Shibani Bedi as her best friends, adds depth to the emotional layers of the narrative. Kusha Kapila's portrayal of a mean girl is both entertaining and memorable. Anil Kapoor's appearance as Kanika's older lover adds a unique dimension to the story, and Shehnaaz Gill impresses as a confident young woman who embraces the pursuit of pleasure.
READ MORE : On the sixth day, 'Tejas,' featuring Kangana Ranaut, managed to collect a mere sum of Rs 5 lakh at the box office.
The soundtrack, composed by QARAN and Hanita Bhambri, is a standout feature of the film, with Sunita Rao's "Pari Hoon Main" redux, featuring Sushant Divgikar, leaving a lasting impact.
"Unveiled Desires" is a sex comedy that fearlessly explores the theme of self-love through female pleasure. Its bold and rarely-seen-in-cinema approach makes it a must-watch, offering a fun and thought-provoking cinematic experience.