Ajay Devgn Once Again With Singham 3 – Rohit Shetty has officially confirmed the upcoming release of the next installment in the Singham series. Titled "Singham Again," this third part stars Ajay Devgn and is set to hit theaters next year. The original "Singham" film was released in 2011, followed by the second part in 2014. After nearly a decade, the beloved franchise is making a highly anticipated return with another action-packed movie, "Singham Again."
READ ALSO : Exclusive: Akshay Kumar is all set For Housefull 5 on January 15
The announcement of "Singham Again" has ignited a tremendous buzz among fans who are eagerly anticipating another thrilling addition to the iconic cop universe. Ajay Devgn will once again step into the shoes of Bajirao Singham, and joining him in the cast are Kareena Kapoor and, in an exciting addition, Deepika Padukone.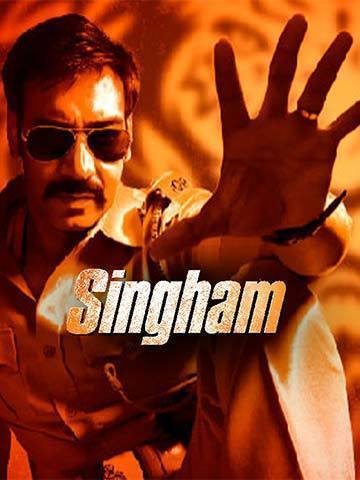 According to some reports, there is speculation about Tiger Shroff potentially becoming a part of this cop universe. Additionally, there are hints that Akshay Kumar and Ranveer Singh may make cameo appearances in their respective characters from "Sooryavanshi" and "Simmba."
READ MORE : Bhool Bhulaiyaa 3: Anees Bazmee reveals that the film may not release soon
As for the release date of "Singham Again," the film's creators have officially confirmed that it will hit theaters on Independence Day, August 15, 2024. Director Rohit Shetty, in an interview with Pinkvilla in July, mentioned that shooting for the Indian Police Force is still ongoing, and once that is completed, the team will begin working on "Singham Again." He expressed that audiences can expect a different dimension to Singham this time, as it's going to be an extensive and well-scripted project. Rohit Shetty also expressed his excitement about collaborating with Ajay Devgn once again.